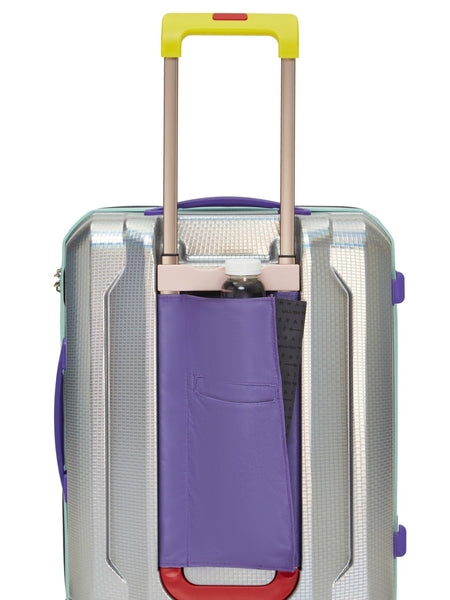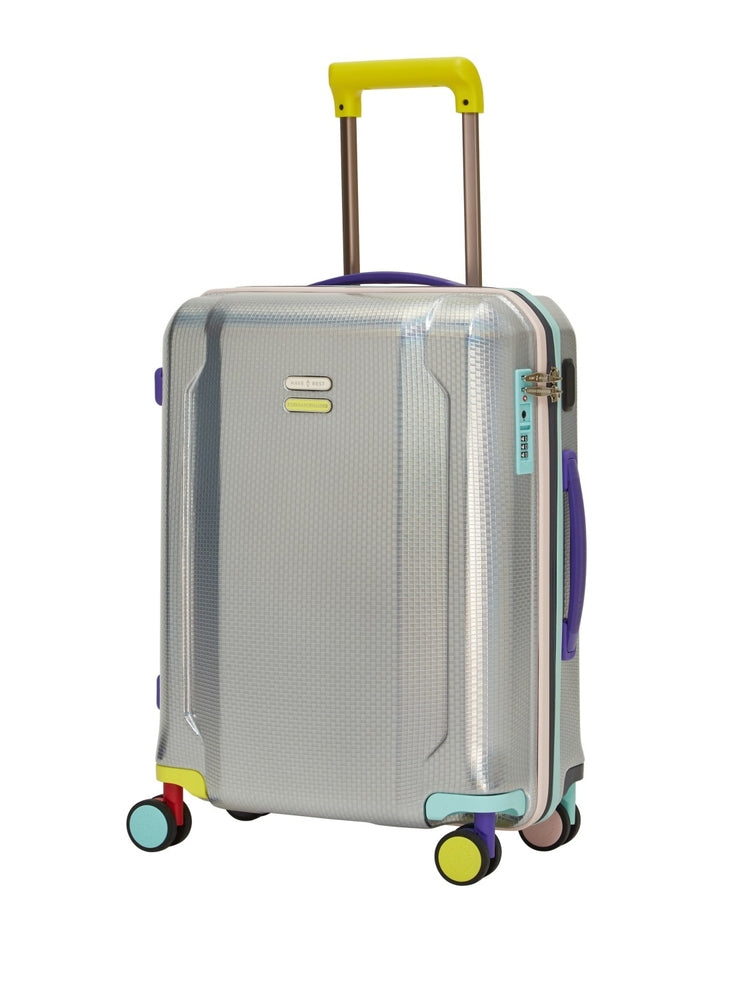 This innovative suitcase is made of 60 recycled plastic bottles, making it a sustainable choice for fashion-conscious travelers. The cabin suitcase features holographic paint and the case is made of stock parts, which are combined in different colors to create a one-of-a-kind look. The built-in USB and power bank make this suitcase perfect for charging your devices on the go. Whether you're looking for a new suitcase for yourself or a special gift, the Carry-On Smart Suitcase is sure to impress.
Features:
This suitcase is an eco-friendly accessory. Its holographic case is made of 60 recycled plastic bottles.
Also, the suitcase is made of stock parts. We believe in a sustainable fashion. Yet combined with different colors, these parts make each accessory unique.
With a built-in USB charger, this model is the perfect suitcase for yourself and as a gift.
Volume:

 

35 l

Weight :

 

2,95 kg

Dimensions:

 

39 * 21 * 54.5 cm

Capacity:

 

up to 8 kg

Material:

 

PET (polyethylene terephthalate)
Wheels:

 

4 double wheels, 360' rotation

Handle:

 

Aluminum

Included:

 

storage bag
Attention! Hardware color may vary!
Holo Trip suitcases are assembled with stock hardware, which comes in multiple colors. Therefore, your suitcase may differ from what you see in the photo in terms of hardware color.