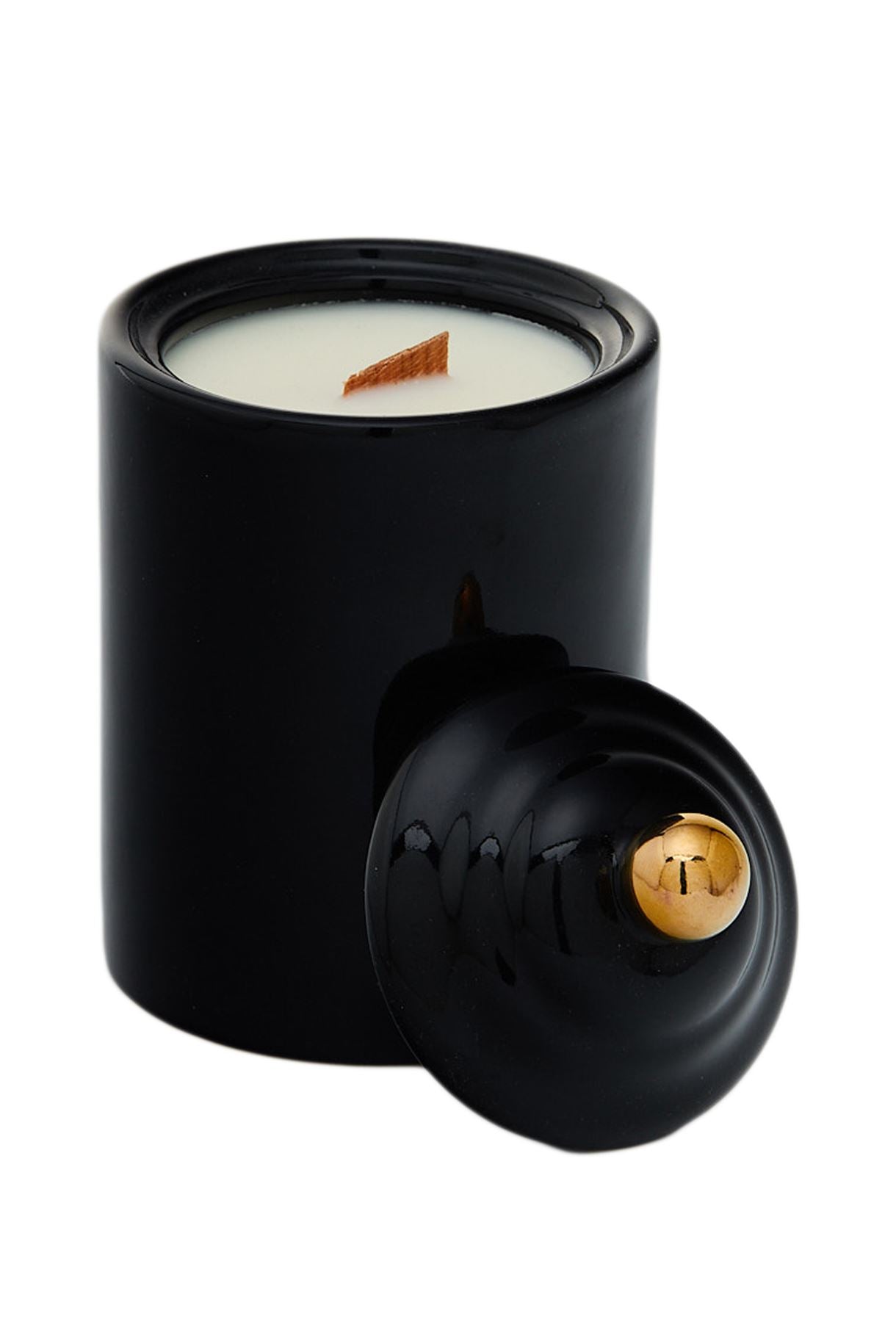 Description
Note Profile

Top: Bergamot, Candied Orange
Middle: Geranium, Leather, Rosemary
Base: Oakmoss, Patchouli, Clove, Tobacco
Characteristics
20 L x 13 W x 9 H cm, 160 ml
60 hours burn time
Semi porcelaine, soy wax, oil-based fragrance, can be used as a massage oil.
Handmade
Presented in a gift box made with recycled paper
When the candle burns out, you can use the refill service. For more detailed information, write to us on social networks, or at the number on our contact page. The cost of the service is 20 usd.      
Care
Gunia project items are made with carefully selected materials, and with proper use and care, will last for generations.
Hit of fall can cause the damage to the product.
WARNING, product bottom may damage surfaces.

INSTRUCTION
The first burn is the most important - how to do it right
Give your candle enough burning time to develop a melted wax pool that goes all the way to the edge of the container on the first use - this can take up to a few hours, depending on candle size.
Keep your wood wick trimmed short and free of charred bits
For optimal burn, keep your wood wick trimmed to about 3mm, and clean off any burnt wood from previous use.
How to fix a candle that's tunneling
First and best option: if your candle will stay lit, give it a good long burn until all the wax is melted to the edge of the jar, and you've effectively "reset" the memory of the wax.
If your candle won't stay lit because it is "drowning" in a wax pool, try using a paper towel or napkin to soak up some of the excess wax."